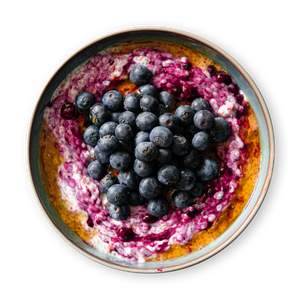 Blueberry Chia Pudding
Enjoy our vegetarian recipe Blueberry Chia Pudding by feastr. Ideal to lose weight. High Protein and very tasty.
Recipe instructions:
1
Mix all the ingredients listed below in a bowl and let sit for approx. 20 minutes.
2
Stir in the yogurt, cinnamon and honey and top with the blueberries.